CLICK AND SCROLL DOWN TO SEE ✍️
COMING SOON 😎️
Arts Workers United

Truth Be Told

Twenty-Something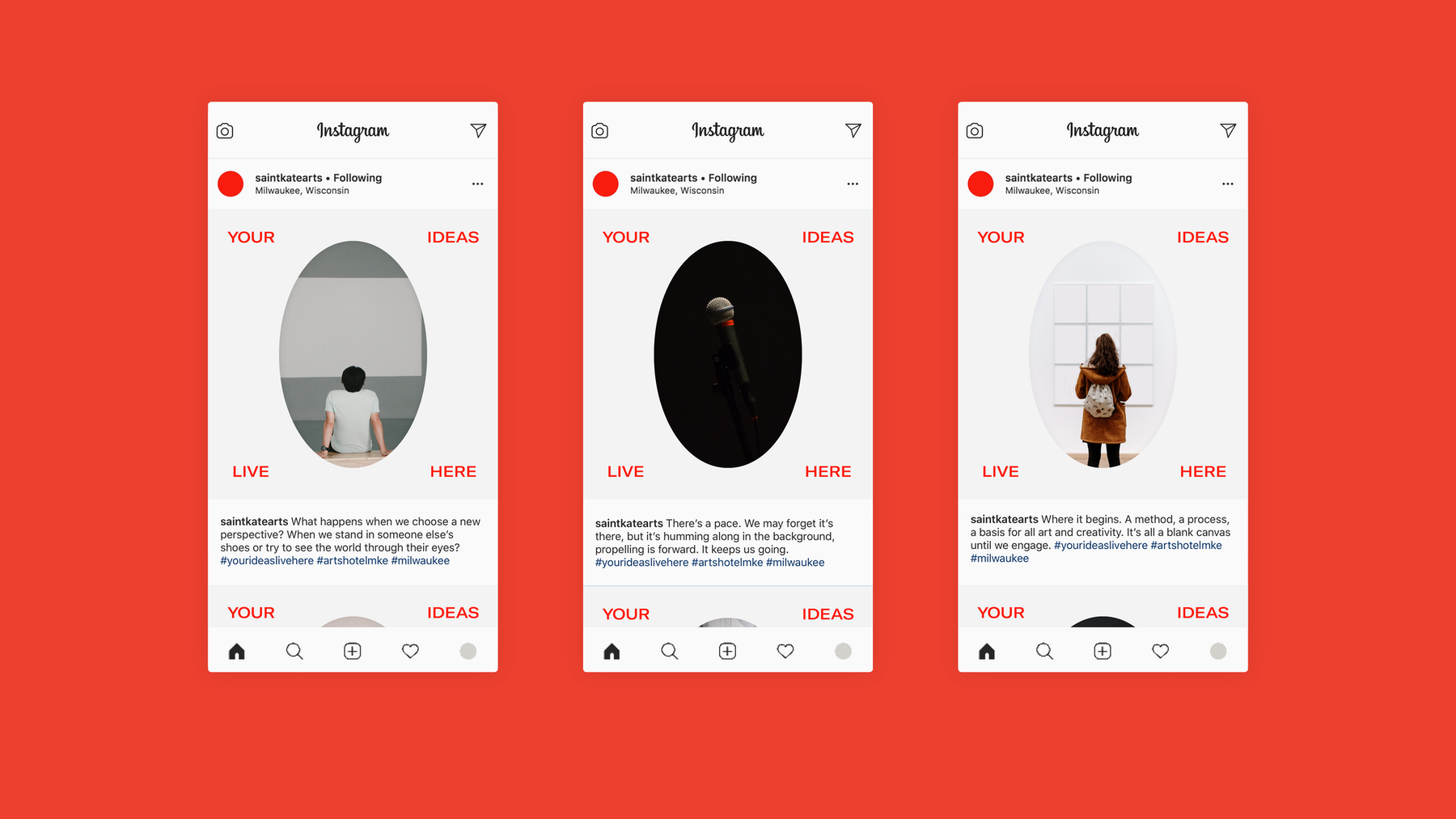 Saint Kate, the Arts Hotel: Brand Launch
The One Design team laid the groundwork for
Saint Kate
, a brand new boutique property in Milwaukee that is redefining how people experience hotels; as well as how visitors from near and far approach, celebrate, and support the arts and the spirit of the creative process.
The weeks we spent in the field gave us an opportunity to have interactions and deep conversations with Milwaukeeans from all walks of life, representatives from local arts and community organizations, hospitality experts, and travelers alike—all with the goal of teasing out not only what an arts hotel could be, but what one
should
be in Milwaukee.
Once we synthesized our findings and developed the brands' positioning, principles, and voice and tone, we knew that the unveiling of the brand couldn't just be a cold press release or some extravagant, unapproachable affair.
In order to communicate to the community that Saint Kate was designed to be their platform, I—along with Associate Director at One Stacey Donaldson and Design & Strategy Director David Sieren—
concepted, wrote, and designed launch event collateral
that clearly articulated that all future patrons' ideas were welcome.
Notable features